Monolithic Dome rentals are clean, cool, comfortable, and strong.
No Corners Property Management specializes in Monolithic Dome residential and commercial properties in Ellis and Navarro counties. The majority of our rentals are small, individual Monolithic Dome efficiency studio units. We also manage commercial properties and industrial space near Italy, Texas.
There are four main communities with Morgan Meadows south of Italy, Texas; Studio Street at the Monolithic Dome Research Park; Secret Garden nestled in downtown Italy; and Dawson Village in Dawson, Texas.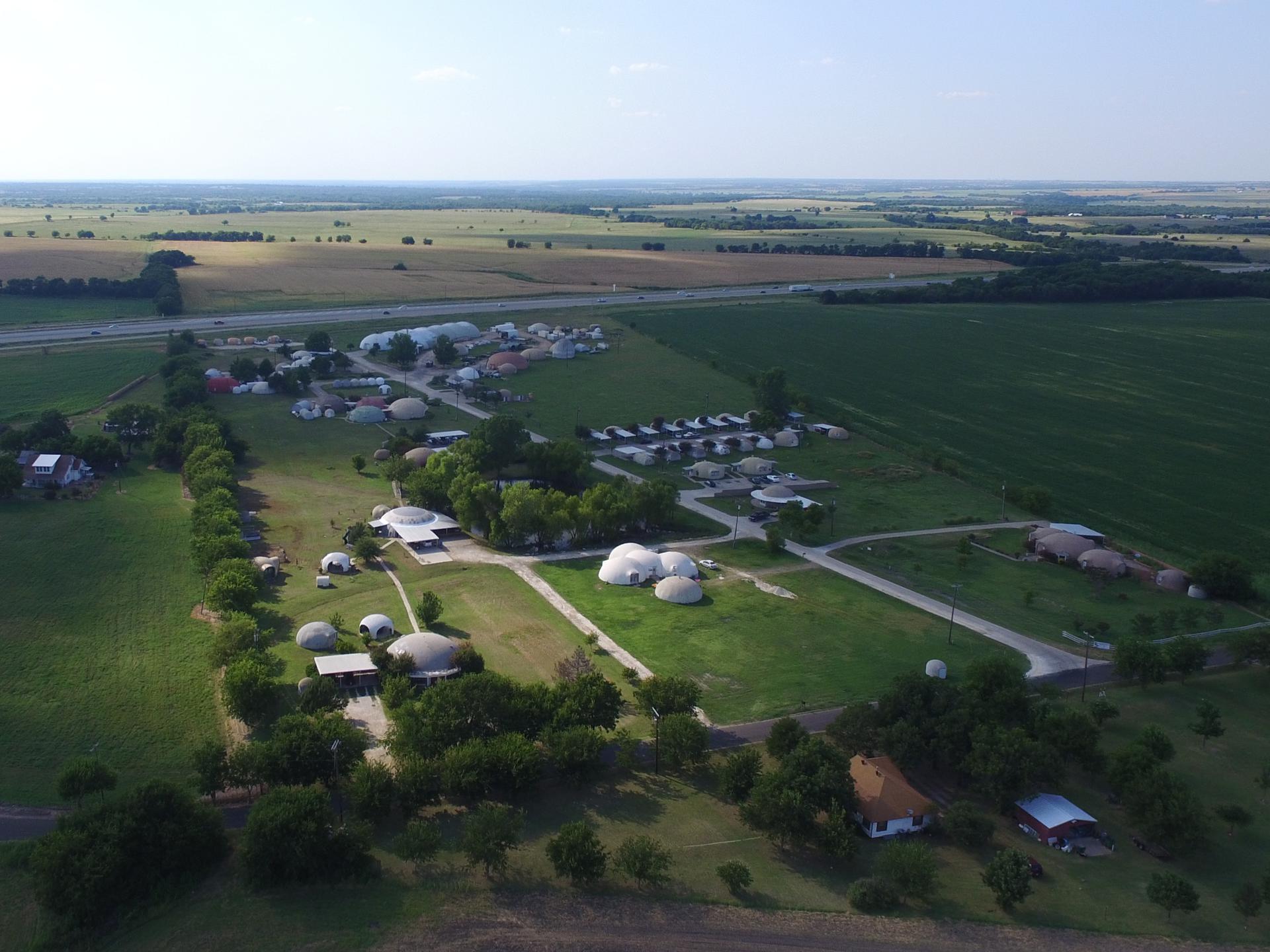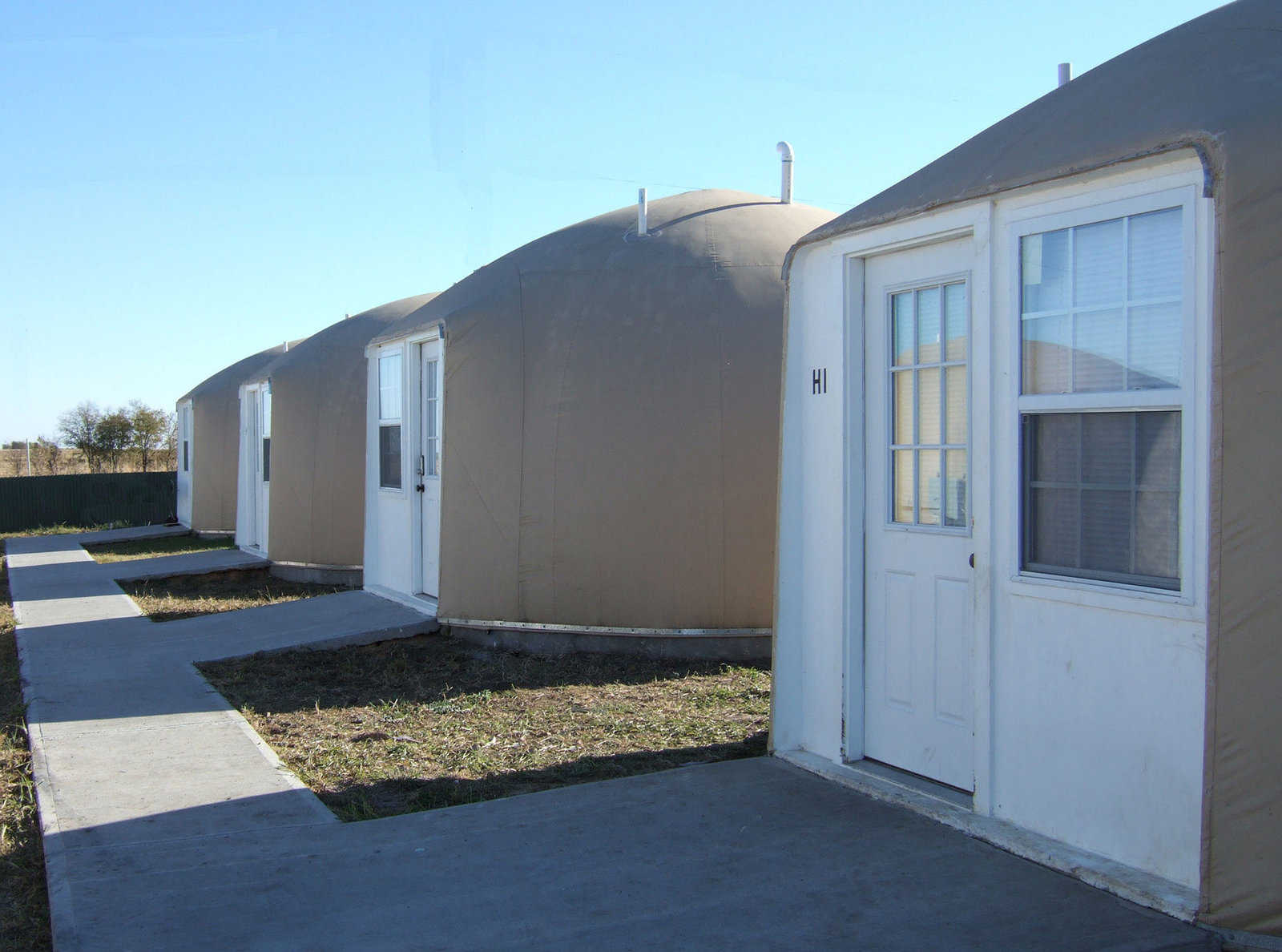 The studio (or efficiency) units are rented by the week. Utilities are included. A low deposit is necessary to move in. Free WiFi is included at Dome Park Place and Morgan Meadows properties. The larger studio units are best for one to three people while the smaller units are only for one person.
All of our rentals are Monolithic Domes which means they are energy efficient and stay warm in the winter and cool in the summer. They are quiet. Standalone units have almost no noise from neighbors. And domes are strong, much safer during severe weather.
Each unit comes furnished with a twin bed, a table, and two chairs. The kitchenette includes a microwave and refrigerator plus a hot plate or range/oven depending on the unit.